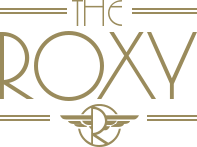 The Roxy Cinema is an iconic Wellington must see. Located just 10 minutes from the City Centre and
only 5 minutes from Wellington Airport and Weta Cave, it's well worth a visit. The Roxy is known for its Art Deco glamour,
film industry connections, state of the art theaters, and Weta Workshop designed interior, all presented with the best local food and drink and genuine Kiwi hospitality.
The Roxy is located in the centre of Middle Earth, in the suburb of Miramar ('Wellywood'), and is adjacent to the multi award winning Weta Film studios.
Owned by film and hospitality personalities, The Roxy is a boutique cinema recreating the glamour and celebrating the golden age of film.
Watch a movie as it should be experienced; with an amazing cocktail, tasty coffee or delicious treat.
Wednesday

:

9:00 AM – 9:00 PM

Thursday

:

9:00 AM – 9:00 PM

Friday

:

9:00 AM – 9:00 PM

Saturday

:

9:00 AM – 9:00 PM

Sunday

:

9:00 AM – 9:00 PM