Moana Clothing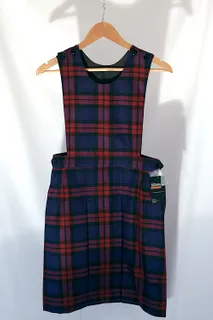 We're a proudly New Zealand owned and operated company, based in Wellington. We opened our doors in 1994 and bring over 60 collective years experience to our clients, across New Zealand.
We know the pride a uniform can invoke for students, staff, parents the local community and we pride ourselves on delivering seamlessly high quality, at every stage from our in-house design through to the finished product.
We value sustainability and ethical principles, which are built into every part of our business and with all of our suppliers.
Moana Clothing is a major school wear and sportswear supplier to many schools throughout New Zealand. We supply around 30 schools in the Wellington region and over 100 schools throughout New Zealand. We have customers in Northland and Southland and many places in between. As well as supplying school wear, we supply uniforms to corporate and sports clubs. We have been one of the major school uniform suppliers in New Zealand for some 20 years. We understand the importance to schools of on-time delivery, consistent customer service, quality hardwearing garments and competitive pricing. The vast majority of the school uniforms we supply are designed by Moana Clothing in our school uniform shop. The uniforms are constructed to our exacting standards using our own specifications and patterns. We source fabric from around the world and have it independently tested in New Zealand for, amongst other things, pilling and colour fastness. This all helps to maintain our high standards of quality.
Our sportswear services now offer a range of 'design your own' sportswear using sublimation. We can help you design your own unique team uniform to identify yourself and stand out from the crowd.
School uniforms and sports uniforms are an important part of a school's unique identity and branding.
A well-designed and constructed uniform can promote pride in the school amongst students, staff, parents and the community generally. At Moana Clothing, we recognise this. So as well as being a school uniform supplier, we have worked with schools to design new uniforms. Increasingly, schools recognise the importance of including students in the decision-making process and we have worked successfully with student bodies.